FXMC - FXMC Auto Daily Exchange Rate Download
Multi-Currency
Current Version
Version 7.10
Last Modified: Jan 06, 2023
Required Modules: CUMC
Compatible with Sage Service Update: 2022 (7.10) PU0, PU1, PU2, PU3
Download .EXE Installer
Have questions about this module? We're here to help.
Call (858) 550-5900
FXMC Multi-Currency for Sage 100 ERP (MAS 90, MAS 200)
allows for a Multi-Currency program to be configured in Windows Scheduler, which will access the Daily Exchange Rate tables on the DSD server and install them into the Currency Rate Tables for all Companies. The FXMC module is installed as a separate enhancement, but is configured in the Multi-Currency Options.
RELATED POSTS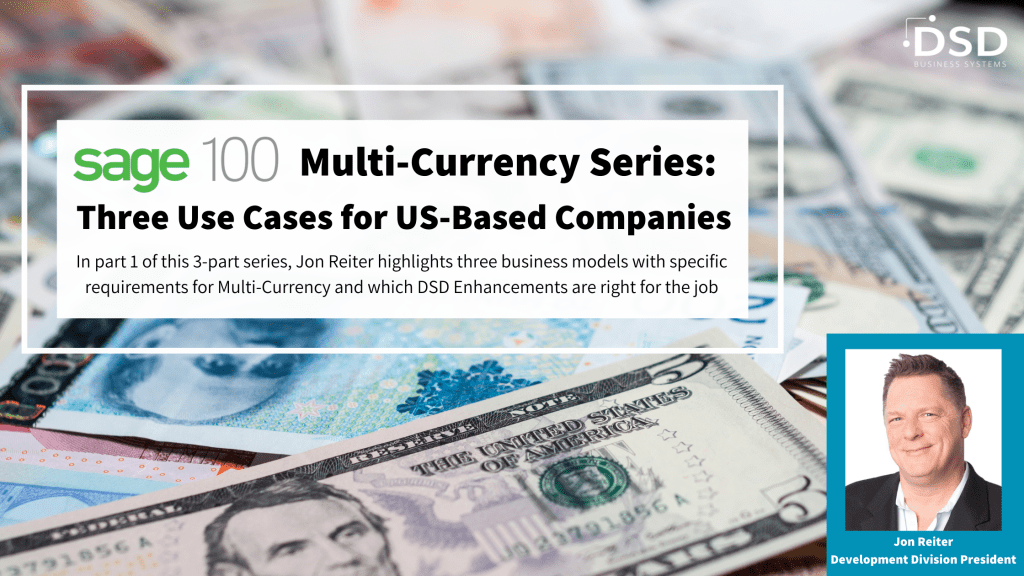 Sage 100 Multi-Currency Series: Three Use Cases for U.S. Based Companies
Jon Reiter explains three use cases in which certain US-Based companies have very specific needs for Multi-Currency and how DSD Enhancements can help.
Read More >>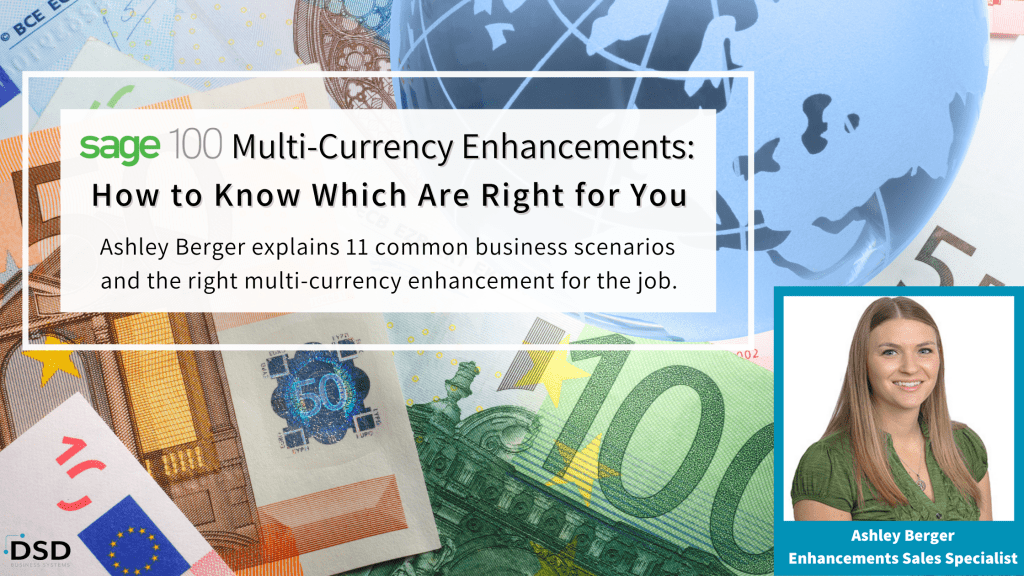 Sage 100 Multi-Currency Enhancements: How to Know Which Are Right for You
DSD Business Systems has 11 Multi-Currency modules available for Sage 100, and each one is specific to a different business need for foreign currency processing. Learn which one is right for you based on your organization's needs.
Read More >>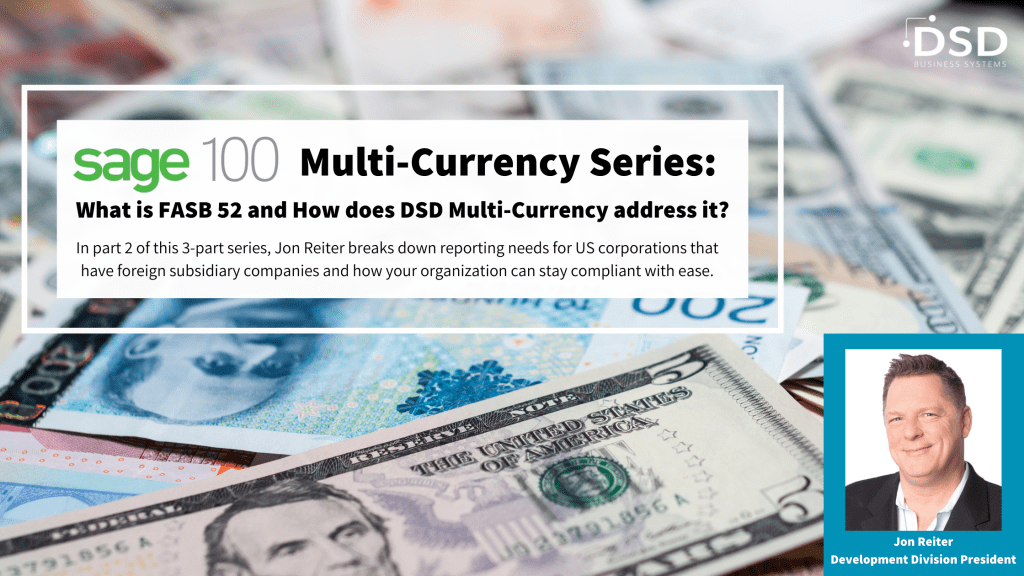 Sage 100 Multi-Currency Series: What is FASB 52 and How does DSD Multi-Currency address it?
Jon Reiter breaks down reporting needs for U.S. corporations that have foreign subsidiary companies and how those organizations can stay compliant with DSD Multi-Currency.
Read More >>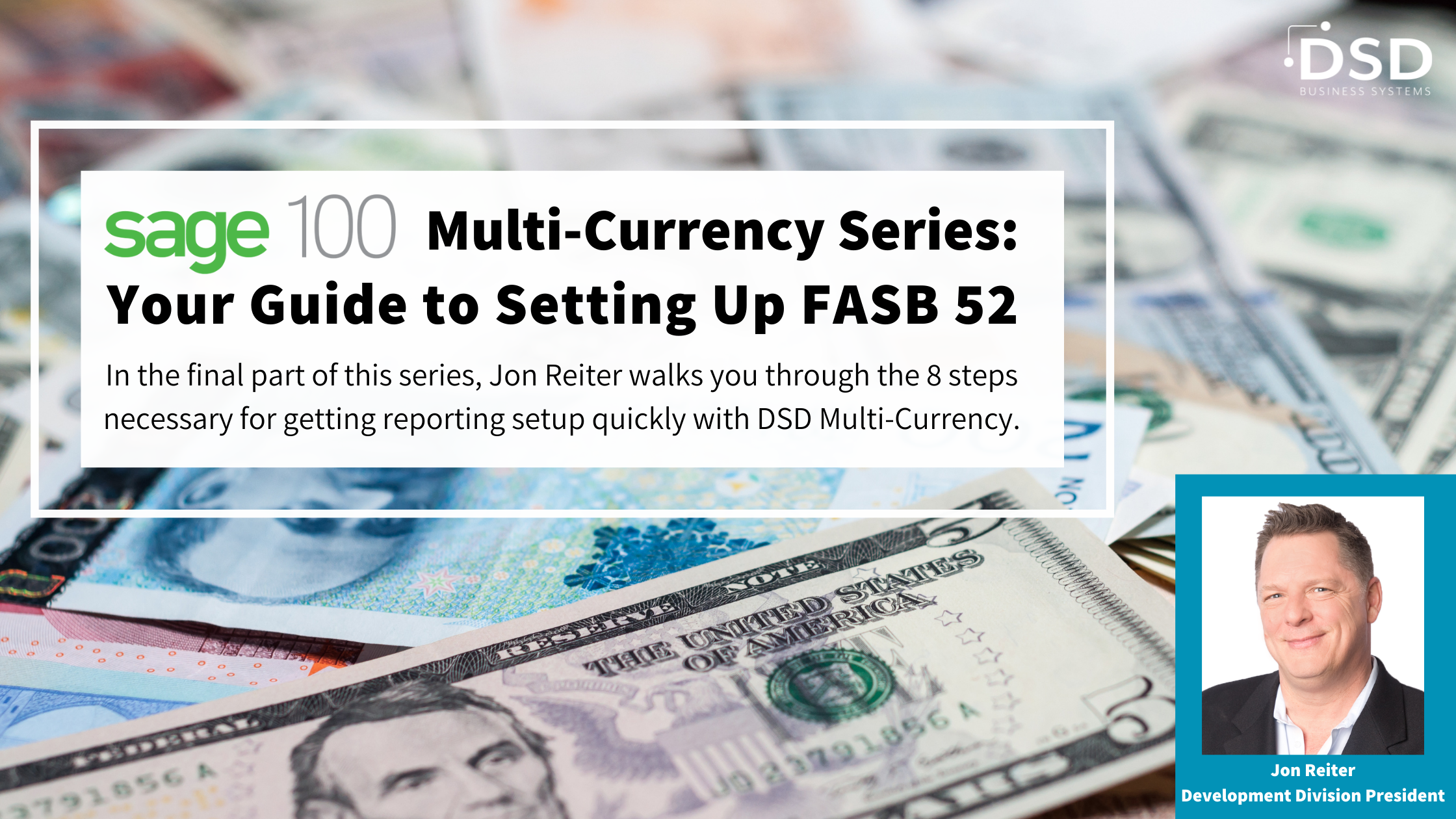 Sage 100 Multi-Currency Series: Your Guide in Setting Up FASB 52 in DSD Multi-Currency
Jon Reiter describes the "how" of FASB 52, specifically the exact steps in the setup of DSD's Multi-Currency FASB 52 reporting. See the eight easy steps in quickly setting up FASB 52.
Read More >>
Download the installer below.
Version
Compatible With
Last Modified
Manual (pdf)
Installer (exe)

Version 5.00
Jan 27, 2020

Version 4.50
Mar 12, 2018

Version 4.40
Mar 12, 2018